How do we achieve the perfect Natural Break mix?
Each Natural Break mix has the right balance of nuts, fruits and seeds with a special packaging that preserves the freshness of the flavors. Here is our step-by-step process!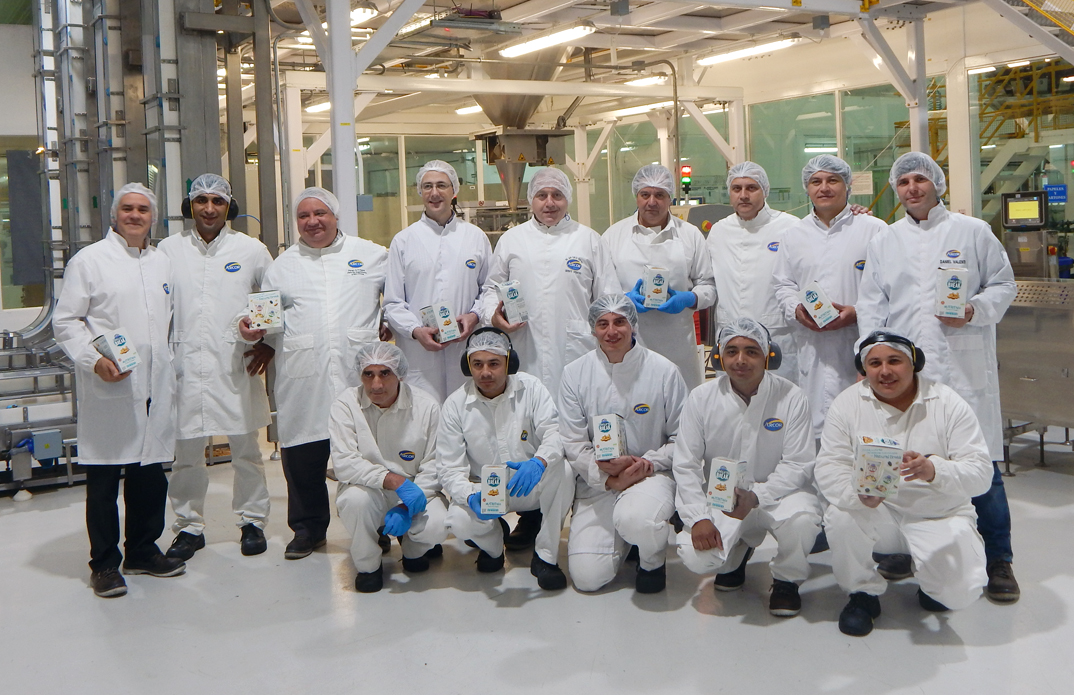 In recent years, the consumption of nuts and seeds is becoming stronger and consumers are looking for more balanced snacks, with greater nutritional contributions. This is how, in line with this trend, Arcor launched Natural Break two years ago.
Unlike a conventional fruit mix, each package of Natural Break was carefully thought out together with nutritionists, with the right portion size of each natural ingredient. Each component is weighed individually on a special scale and it is automatically mixed so that the bag has the exact mix.
Today, Arcor has its own Seed Center in its own Misky plant in Tucumán and Arcor has invested in cutting-edge machines to guarantee the quality and the conservation of the authentic flavors throughout the production chain.
THE STEP BY STEP OF NATURAL BREAK
1- Reception
100% of the seeds, nuts, fruits and cereals are analyzed and treated.
2- Storage
The ingredients are kept in a warehouse that is used for Natural Break only.
3- Weighting
Each ingredient is weighed separately to get the right proportion size in the package.
4- Dosage
A multi-head scale selects the portion of each ingredient to reach an optimum blend with the exact final weight.
5- Packaging
The packaging is made in a special way with nitrogen gas, to move the oxygen inside the package and ensure the conservation of nutritional and sensory properties.
6- X-rays Control
Following forefront food safety regulations, the packages go through an X-ray detector equipment that automatically separates those that could contain foreign particles from the raw material.
Natural Break is a rich and balanced option for any time of the day. Energía (Energy), Liviano (Light), Nutritivo (Nourishing) and Fibra (Fiber) are the 4 varieties of mixtures of nuts, fruits, cereals and seeds that this line offers. In addition, it is presented in the shape of a bar. It is the first nuts and seeds bar in Argentina and is produced at the Colonia Caroya de Arcor plant.
Natural Break was created together with the Argentine Society of Nutrition (SAN, as per its initials in Spanish) and designed with a nutritional logic.