Arcor leaves its mark on the history of the B20
Last week's Thursday and Friday, Buenos Aires hosted the B20 Summit, which was attended by more than 1000 businessmen from all over the world.
On the second day of the event, Luis Pagani, Chair of the Task Force on the Sustainable Food System of the B20 (SFS), spoke with the Chair of the B20, Daniel Funes de Rioja, about the future of food and the global challenges that will be faced.
Pagani explained that the food issue had not been put on the agenda since Mexico 2012 and stressed that its reincorporation was an achievement of the Argentine organization.
"In our Group the whole chain participated, from the primary sector to the supermarket shelves. Argentina has the opportunity to feed more than 400 million people and gathering all sectors to create a document was very important," he said.
His task force made 15 recommendations on five priorities defined, among which he mentioned consumer education and the strengthening of the value chain. In conclusion, Pagani asked that these recommendations were taken into account by the G20 and that, especially, they were applied in Argentina.
During the session, also participated CoChairs of the task force led by Pagani: Miguel Kozuszok, CEO of Unilever Latam; Francisco Camacho, Executive Vice President of Danone; Michael Goltzman, Vice President of Global Public Policy, Environmental Sustainability and Social Impact of Coca-Cola; Phil O'Reilly, President of BIAC; Gonzalo Bofill Velarde, President of Grupo Carozzi and Laxman Narasimhan, CEO of Latam, Europe and Sub-Saharan Africa of Pepsico.
For the closure of the Summit, the leaders of the B20 delivered the recommendations document of public policies to President Mauricio Macri, which represented the final stage of the B20 work process.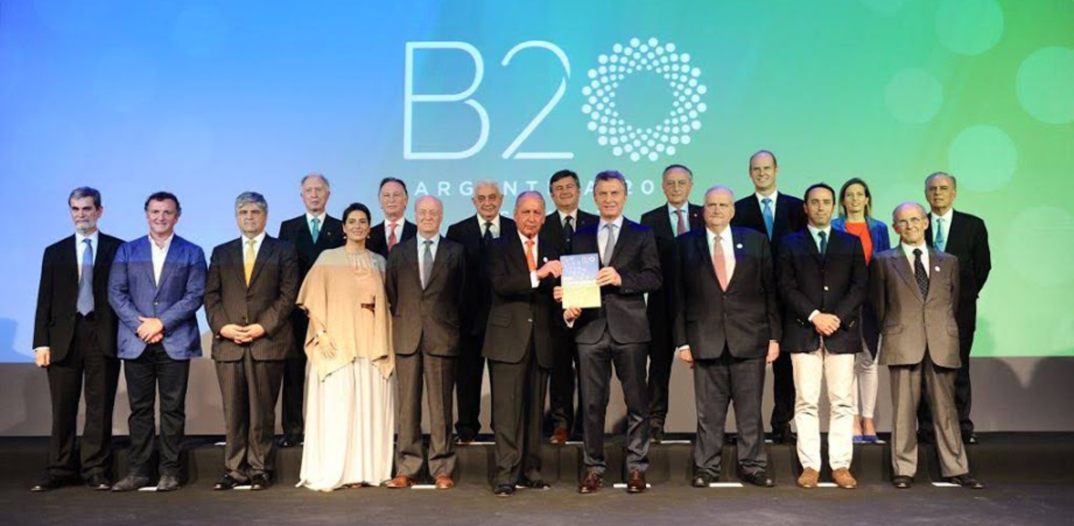 Cecilia Rena, who accompanied Luis Pagani as Deputy Chair, spoke with emotion and pride: "Arcor leaves its mark on the history of the B20, as a leading company committed to sustainability".